Until this summer,  it had been a long time since I felt good about my art making practice. This year, I made a commitment to devote more time and attention to my visual art practice. As an Interdisciplinary artist, I've devoted years to different disciplines, specifically poetry and music, but I've drawn and painted my entire life.
Sometimes making a commitment isn't enough to get the ball rolling, so I decided to revisit block printing. Something I was introduced while I attended NOCCA (New Orleans Center for Creative Arts) and it opened me up to a different level of creativity and job in my practice.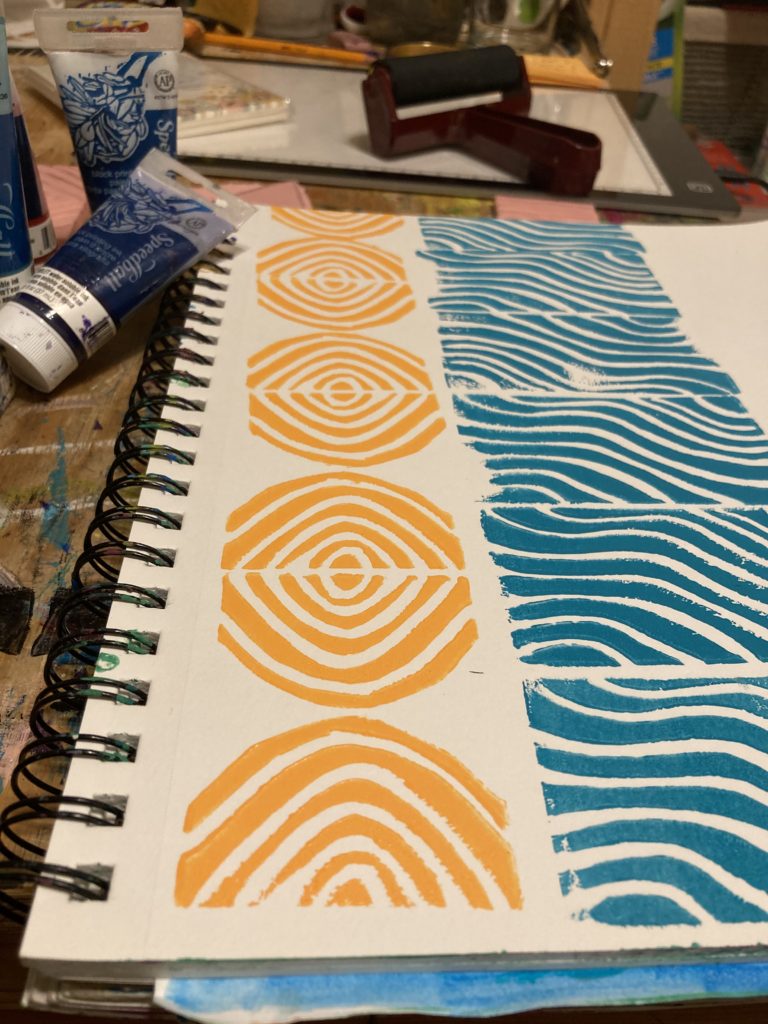 One of the results of this exploration and play has been the design of several pieces of fabric and a series of handbags, which I created and recently sold in my online shop. This coming fall, I plan to create and share more one of a kind bags with the world. I also have an exciting news to share that combines my art and my mental health work. More soon.