It has been a month since I've started my first studio audience residency. I wanted to share with you my "Rosebuds and Thorns, "holding what is working well and where I've been challenged.
Rosebuds:
So far, the greatest rosebud is the space and how big it is. It is HUGE and empty, except for my work. And because of this, it focuses my attention. When I am there, I am present for what am there to do-paint.   I don't have anything distracting me (well, almost-sometimes my daughter comes with me) I am there to make art. And as a result, I have painted more during this residency than I have in years. I have also found that I can get started more quickly than I have in the past. I don't overthink things. And if something comes out "ugly" then that's just what it is. I can always paint over it and start over.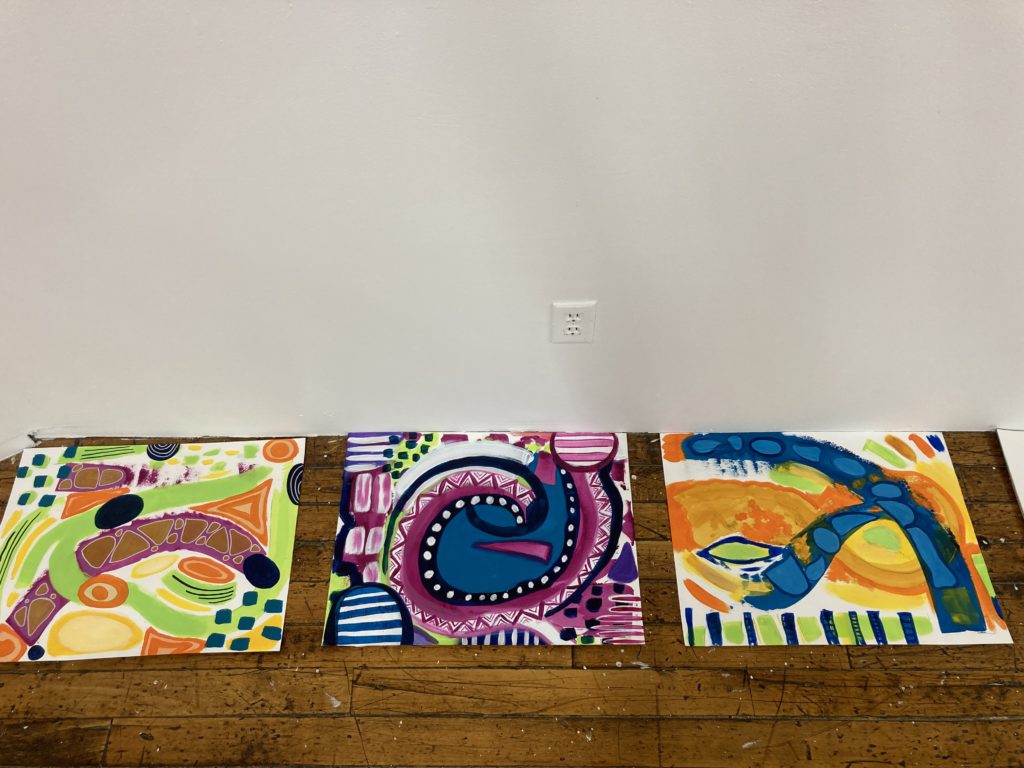 Thorns:
The thorns are centered around my energy.  After a long day or week at work, I have to drive another 40-50 minutes round trip from my house to the studio, which limited how many days a week I get to the studio. I sometimes remember to bring my art supplies, but those days are the exception. During the long Dr. King weekend,  when I thought I would spend days painting, my car broke down and spent those hours painting in my art room at home.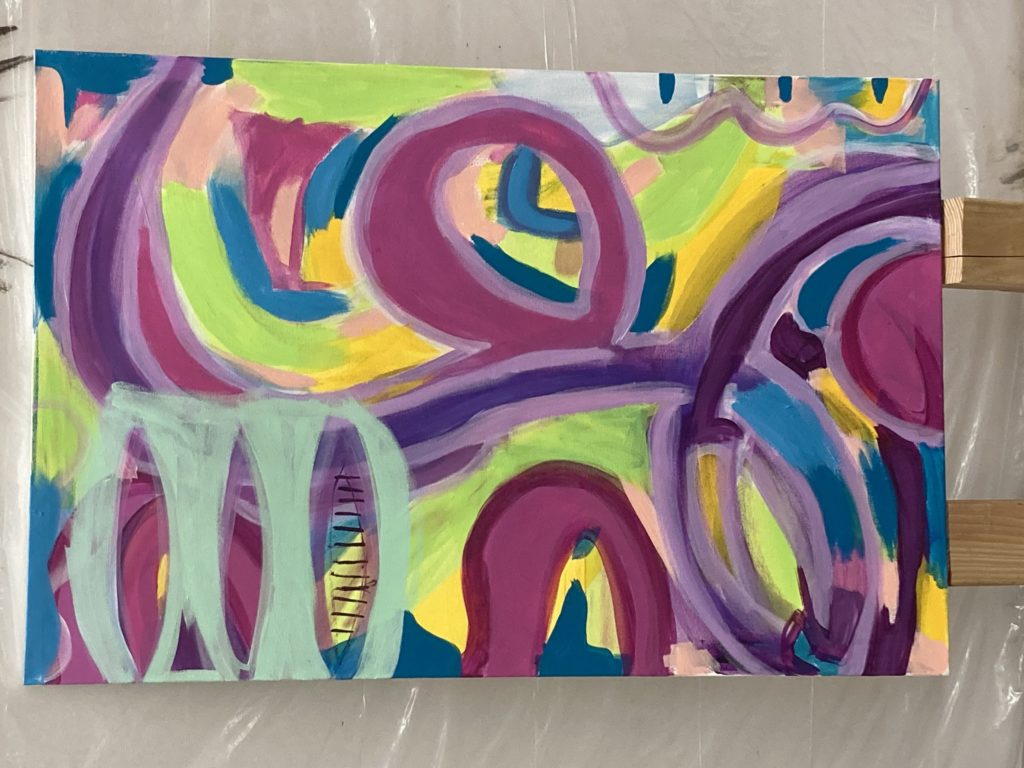 Because I may not go to the studio for days,I have been toting my supplies back and fort.  I want to always have access to my art supplies with me when I need them, so I never leave them in the studio.
All in all, it has been a great learning experience. One in building a sustainable creative practice. It has caused me to reflect on the power of limitation and the notion of bigger being better.  It has made me revisit the heart of my undergraduate work, which centered on mothering and self-actualization, which I plan to write about later. In my next post, I will talk more about my emerging work and some more insights that have come during this process.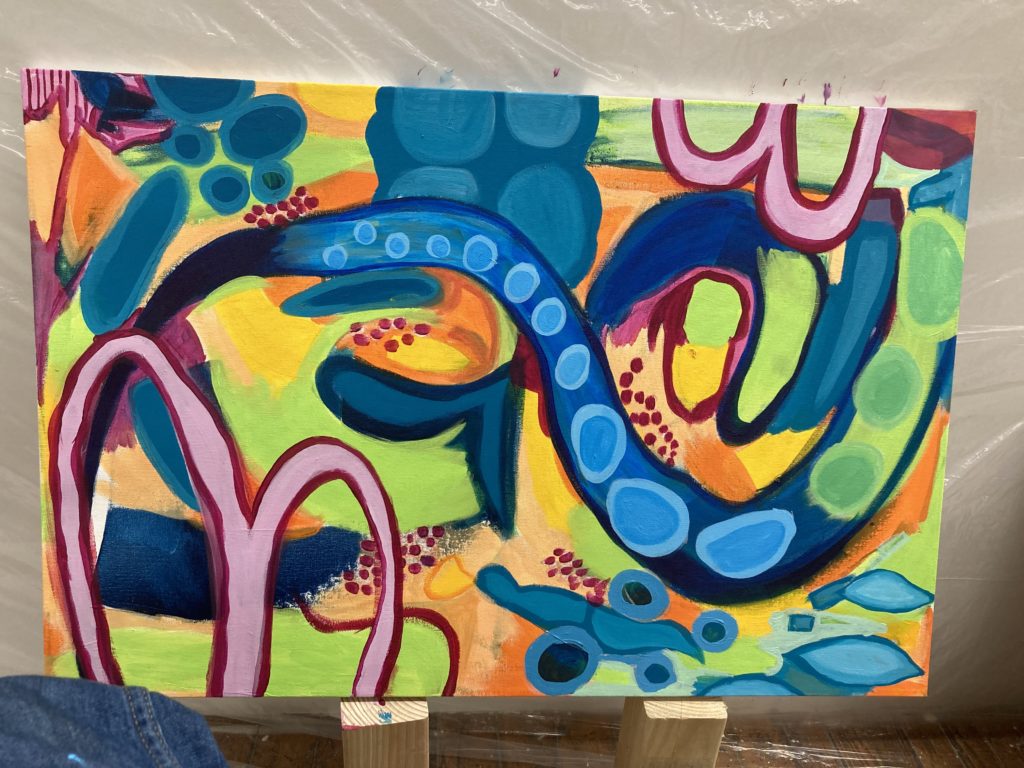 With love,
Gabrilla